Special offer:
A truly awesome IPO internship!
Okay, so you're an Industrial Product Design student? And you've got six months to build up practical experience during your studies? Then no doubt you're hoping to end up at a company where you
can learn a ton and
have a really great time.
TRICAS in Zwolle is that company. And here's some great news: we are currently looking for a motivated and enthusiastic ID intern!
About us
Who are we?
TRICAS  specializes in innovative product development.
Within our team of 25 colleagues, we have been combining evolution with revolution for the past 23 years. Every day we work hard to develop technical solutions that help our clients bring a new product to market.
No barriers
No bumps in the road
In doing so, we don't let barriers or bumps in the road hold us back. On the contrary! We encourage our colleagues and interns to research the latest techniques and innovations and to apply these during product development. Because our goal is always to exceed customer demand.
What puts a big smile on our face? Product solutions that bring electronics, mechanics and software together in a sleek design. Which is why our team possesses all the necessary skills to get the job done.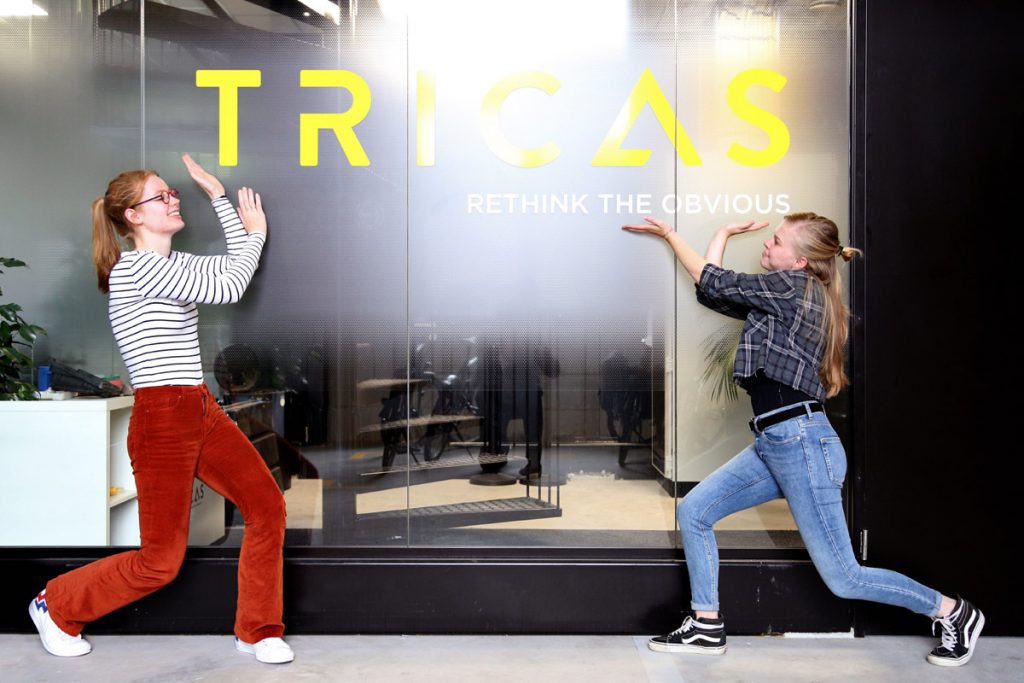 Who are we looking for?
We'll take it for granted that you get a kick out of challenging assignments. And that you're looking for a kick-start to your own development.
Because that's what we're offering you: a place where you can work with the latest technical tools and techniques. A place where you can contribute to the development of existing and new ideas. And a place where you can become part of a great team of professionals (and of course join us for lunch, as well as on our famous/infamous company outings).
Great location!
Perron038
A big plus is the fact that TRICAS is located in Perron038,  the place to be for the innovative manufacturing industry in the Zwolle region.
And on top of that, we're within walking distance of central station!
Are you interested
Send your resume and motivation letter
Are you interested in this internship position?
Then be sure to send your resume and motivation letter to iwannawork@tricas.nl, to the attention of Raymond van den Brink.